For further information about any of the tributes please feel free to get in touch
Ashes into Glass Jewellery
Keep the memories of a loved one close by transforming their ashes into beautiful jewellery.
Choose from a selection of colours set in Silver, White Gold or Yellow Gold.
See below for some of the jewellery options available.
Handmade silver jewellry made unique and personalised with your loved one's hand, foot or fingerprint.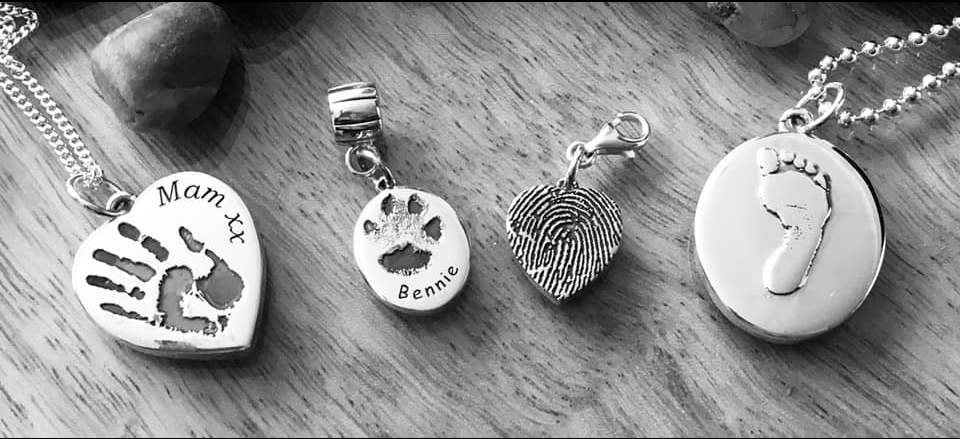 Minature Heart- shaped Keepsake Urns
A lovely way to keep your loved one's ashes. These hearts are available in silver and gold with matt, shiny or brushed affect finishes.
See also the Coffin and Casket page for further urn options. Click on the button below.